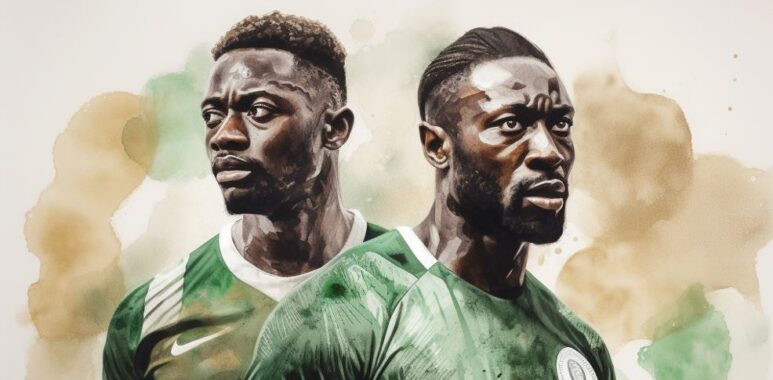 Texas Nigeria Challenge Cup
2023 Texas Challenge Cup all set to kick off!
As the much-anticipated 2023 Texas Nigeria Challenge Cup is set to kick off tomorrow, twelve teams from across Texas are ready to showcase their talents and compete for the coveted title. This Nigerian soccer tournament, open to teams from all over Africa and beyond, has been a high-profile event in Texas since its inception in 2020. The tournament's growth in popularity and competitiveness speaks volumes about its success and the rich diversity of the Texan soccer scene.
Held in different Texas cities each year – Houston in 2020, Austin in 2021, and Dallas in 2022 – it has made its way back to Houston. The tournament has given spectators some memorable moments and exceptional soccer in the past, with Gamtex winning the inaugural edition in 2020, followed by Dallas Golden Eagles in 2021, and Houston Green Eagles reigning supreme in 2022.
This year's participating teams promise a mix of experienced and emerging squads, including Austin Eagles FC and Austin XI FC from Austin, Clay FC, DC Eagles, Cullen FC, Invincible Eagles, Houston Green Eagles, Fusion FC, Mamba FC from Houston, and Dallas Golden Eagles, Tweezy Allstars, and UASC from Dallas.
In the forthcoming tournament, all eyes are on Cullen FC, the current defending National Champions, who will undoubtedly be determined to stamp their authority on the Texas Nigeria Challenge Cup. The squad possesses the potential to take the cup, boasting both a formidable lineup and the momentum from their national championship win. However, they face stiff competition from the likes of Houston Green Eagles, the last tournament's champions, Dallas Golden Eagles, the 2021 winners and Invincible Eagles, who are more than determined to lay claim to the title.
Besides the top contenders, the tournament will also be a platform for other strong teams to make their mark. Austin Eagles FC, Austin XI FC, Mamba FC and Clay FC in particular, are expected to bring a fresh energy to the competition. The teams from Dallas, Tweezy Allstars, and UASC are not to be underestimated either, as they have shown their mettle in previous local leagues.
The tournament is not just about the teams and the football; it's also a celebration of the multicultural mosaic that is Texas. With its blend of teams representing different African and global countries, the Texas Nigeria Challenge Cup has grown into a cultural event that brings together different communities, making it more than just a soccer tournament.
So, get ready to witness exciting matches, thrilling goals, and nail-biting finishes at the 2023 Texas Nigeria Challenge Cup. Tune in to support your favorite team and enjoy the soccer feast that this year's tournament promises to be.