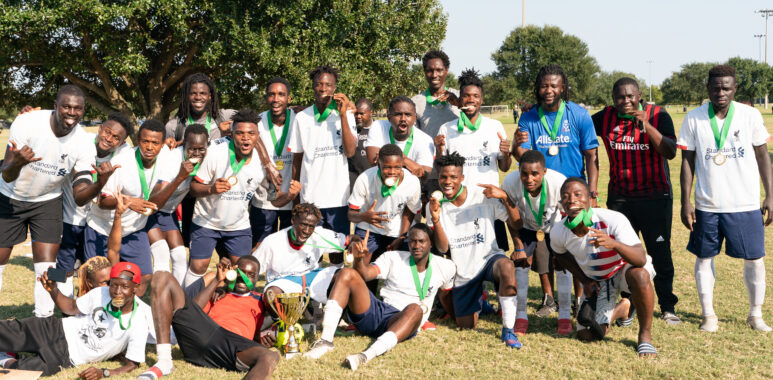 Texas Nigeria Challenge Cup
Texas Nigeria Challenge Cup – Gamtex FC crowned champions!
The 2020 Texas Nigeria Challenge Cup was concluded on Sunday 11th October with Gamtex FC crowned as worthy champions! The much-anticipated tournament was scheduled in October due to the cancelled annual NSFUSA Tournament, which was expected to happen in Atlanta. The Tournament consisted of a combination of Eight (8) Teams from Houston, Austin and Dallas.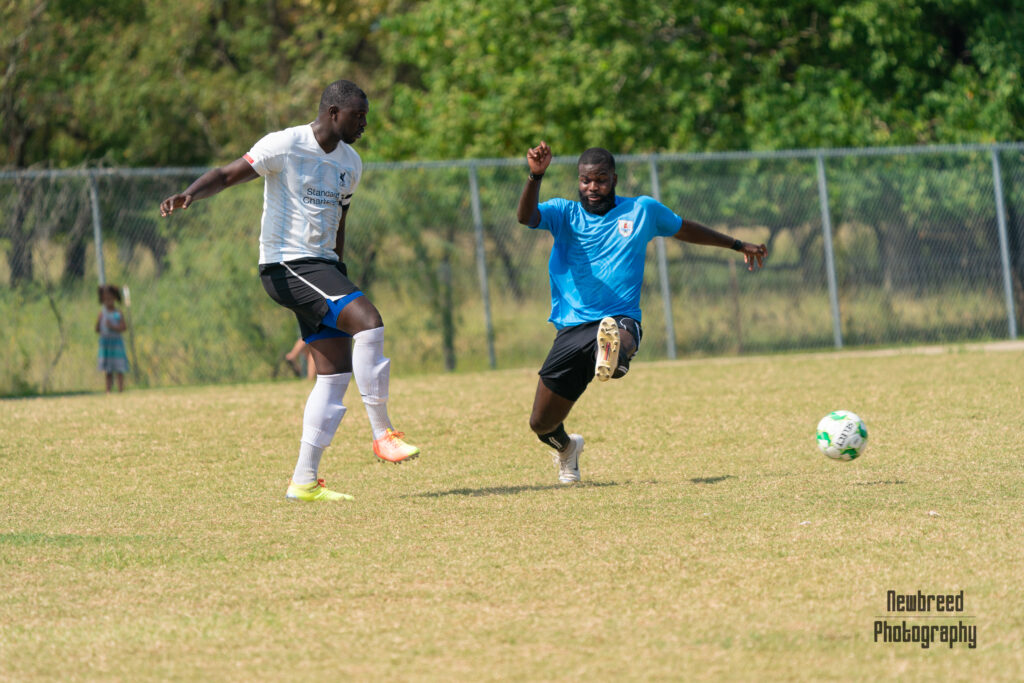 The road to victory for Gamtex FC was a hard-fought one, as they had the least number of rostered players and had to grind through all 3 group games, a semi-final which ended in a penalty shoot-out and a tough final with the 2018 NSFUSA Champions (Houston Green Eagles) – which also ended with a penalty shoot-out.
According to Gamtex FC's coach, Eric Jeng (aka Pep Guardiola), "we are a close-knit team primarily comprised of Gambians. We travel to various cities simply for the love of the game, and ensure we put in our best to hopefully win tournaments."
The Coach is not a believer in huge squads as he believes it becomes increasingly difficult to manage such teams. However, on the field, he expects all players to give their all and this philosophy proved to hold true throughout the tournament.
Gamtex FC started the tournament with a 1-3 loss to Austin United. Coach Guardiola happened to be absent for the first game and the team initially appeared to lose focus. They had given up their initial lead to Austin United and ended up conceding 3 goals by the end of the first game.
With the arrival of the Coach Guardiola on the scene, Papa Faal (Team Captain), who held the team together, and other key players dug deep and ground out key wins in back-to-back games by beating UASC 4-1 and Invincible Eagles 2-0 to finish top of the Group. Some of the key players who were excellent in their respective roles and had stand-out performances throughout the tournament were Frank Gnonka, Nago Mbengue, Larry Sawyer, Dekaka Alingabo and Adebayo Adebola.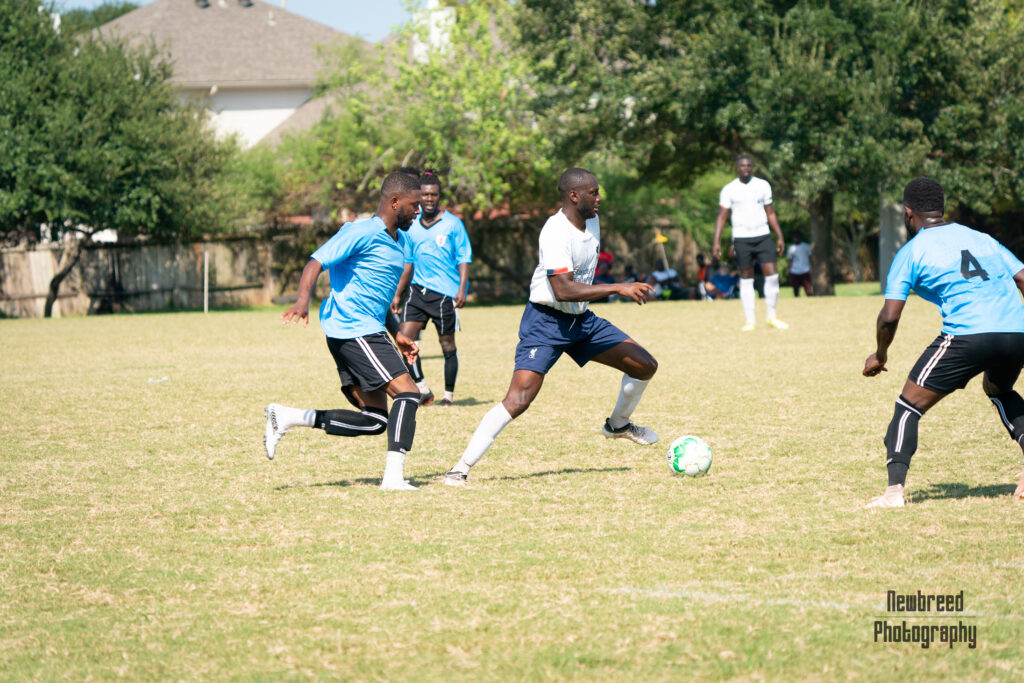 The semi-final game against the reigning Denver International Heritage Cup Champions, Dallas Golden Eagles (DGE), was a true test of their resolve, grit and determination not to give up. Gamtex FC ended the match with 2 red cards, and were a goal down. Yet, they managed to score a goal which took the game to a penalty shootout. There were some great goals, saves and misses from both teams, but the last miss by DGE proved to be decisive and sent DGE crashing out of the Tournament.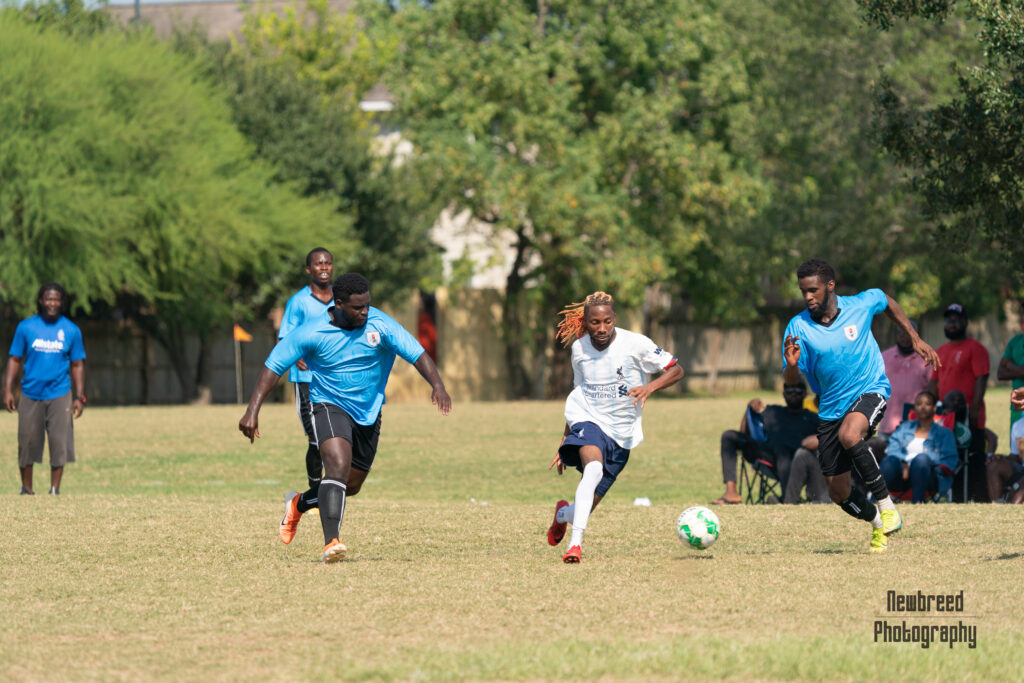 The grand finale against Houston Green Eagles (HGE) also proved to be tough. Both teams proved why they earned their spots in the finals and played their hearts out. Despite HGE's introduction of Mohamed Kallon (Ex-Inter Milan player), the tightly knit team of Gamtex FC stood their ground and played through extra time to the eventual Penalty Kicks.
Gamtex FC's goal keeper, Ousman Diagne, who always appears to look cool and calm, turned out to be a MONSTER in goal! He made some outstanding saves and produced a man-of-the-match performance. Gamtex looked like they were going to win until Dekaka Alingabo tried an audacious "Panenka" penalty chip, which crashed against the cross-bar and gave HGE another opportunity to even up. After a couple more penalties, HGE eventually missed one of the sudden-death PK's, and Larry Sawyer subsequently fired the game winning goal for Gamtex to clinch the cup!
Overall, the tournament turned out to be fantastic and fans and spectators alike were highly entertained. The next edition is primed to happen in Austin (2021). More details will be announced in due course.
To stay updated on all local and State-wide Nigerian/African Tournaments, please join the following Facebook Communities:
Nigerian Soccer Tournaments USA –  https://www.facebook.com/groups/691324328271770
African Soccer Tournaments USA – https://www.facebook.com/groups/2702568216668896
PARTICIPATING TEAMS
AUSTIN EAGLES FC
AUSTIN UNITED FC
CULLEN FC
DALLAS GOLDEN EAGLES
GAMTEX FC
HOUSTON GREEN EAGLES
INVINCIBLE EAGLES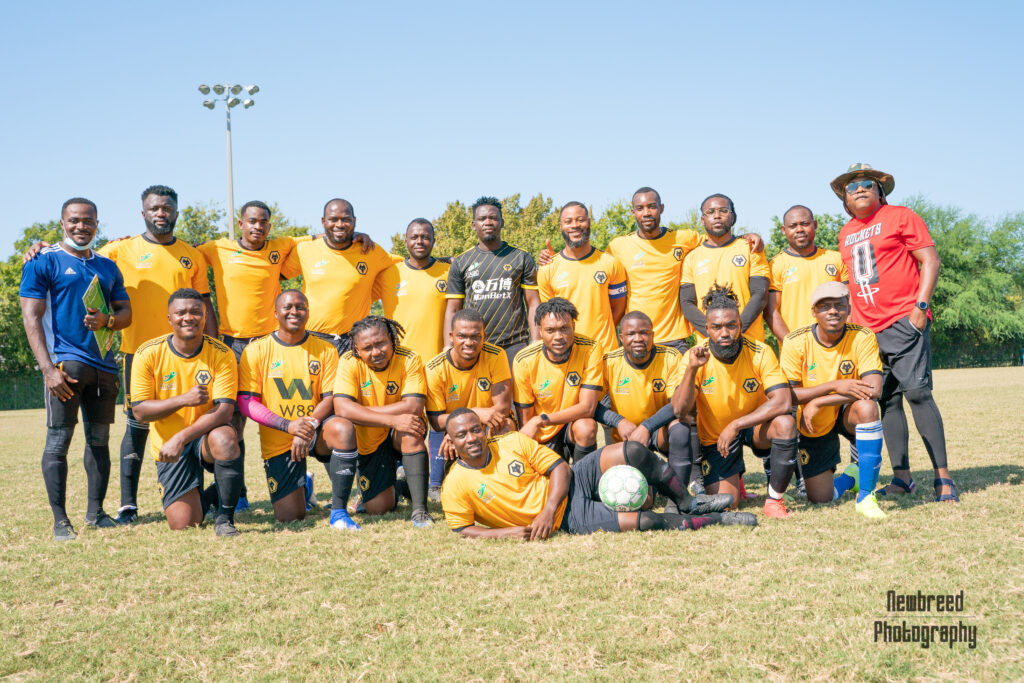 UASC
All pictures will be uploaded on Soccer League Network's Facebook Page. Please "Like" and "Share" to receive the notification once they are posted.
https://www.facebook.com/slnsoccer