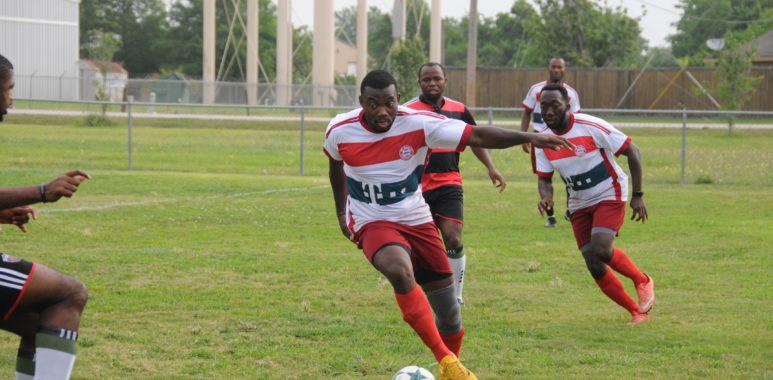 Recreational Soccer League
Clay FC seals win with extraordinary comeback
If anyone took a look at the league table on Friday prior to last weekend's games, few would have correctly predicted the eventual outcome.
Current league leaders, Invincible Eagles, were riding on the back of three consecutive wins against DC Eagles (home and away wins) and MFC. With a total of 10 goals scored during these 3 previous games, confidence was at an all-time high within the ranks to make amends for the first match against Clay FC on 22nd June 2019. This game in particular was a sore point for Invincible Eagles, as they had given up a 2-goal lead to end the game as a tie.
Clay FC on the other hand, are beginning to build quite the reputation for themselves as the team that never gives up. Although they've had a relatively disappointing season so far, history has it that this is potentially when they play their best.
Yet again, history repeated itself again on Saturday between these two rival teams – except during this round, Clay dramatically sealed the win with a 4-3 score line. The game was a highly contested encounter, which Clay FC managed to overhaul a 2-goal deficit from Invincible Eagle scorers, Chima "Okocha" Ofoefule and Olaolu Ohiomoba. Clay was able to rally themselves and against all odds, score four (4) goals by Joshua Isaiah, Ahmad Isiaka, Shola Aroniyo and Adeshola Babafemi. The own-goal which was let in by Dare Orepitan was not enough to stem the flow, which resulted in Clay FC emerging as the winner of this dynamic duel.
The league table is another fascinating spectacle to behold. Invincible Eagles lead with 10 points and the next three teams trail with 9 points each. Clay FC is currently at the bottom of the table with 7 points. Therefore, mathematically, they still have an outside chance of qualifying for the playoffs. Clay FC's final game is at home to DC Eagles, who's performance has been on the decline.
This seems reminiscent of what happened two seasons ago, when Clay managed to clinch a spot in the playoffs, courtesy of a virtuoso performance on the final day against LWC FC and sheer luck when E-Money (now known as Harmony FC) lost the final game with an 8 goal deficit. See article – https://www.slnsoccer.com/news_article/show/937790
Will history repeat itself again this season? Can lightening strike twice??
This will be decided during their final game on October 12th.